Over the weekend of 4-5 October two East Berks Scrabble Players took part in the National Scrabble Championships. 
A World Class field assembled in Warrington (players flew in from America and Sweden to participate) and lots of tough high scoring games took place. Over the weekend Wanda won 6 out of 16 and Helen won 5 out of 16. To give some idea of how high the standard was - twice Wanda had 6 (SIX) bonus words laid against her in a single game, and Helen lost one game having scored 472 points ! Phew!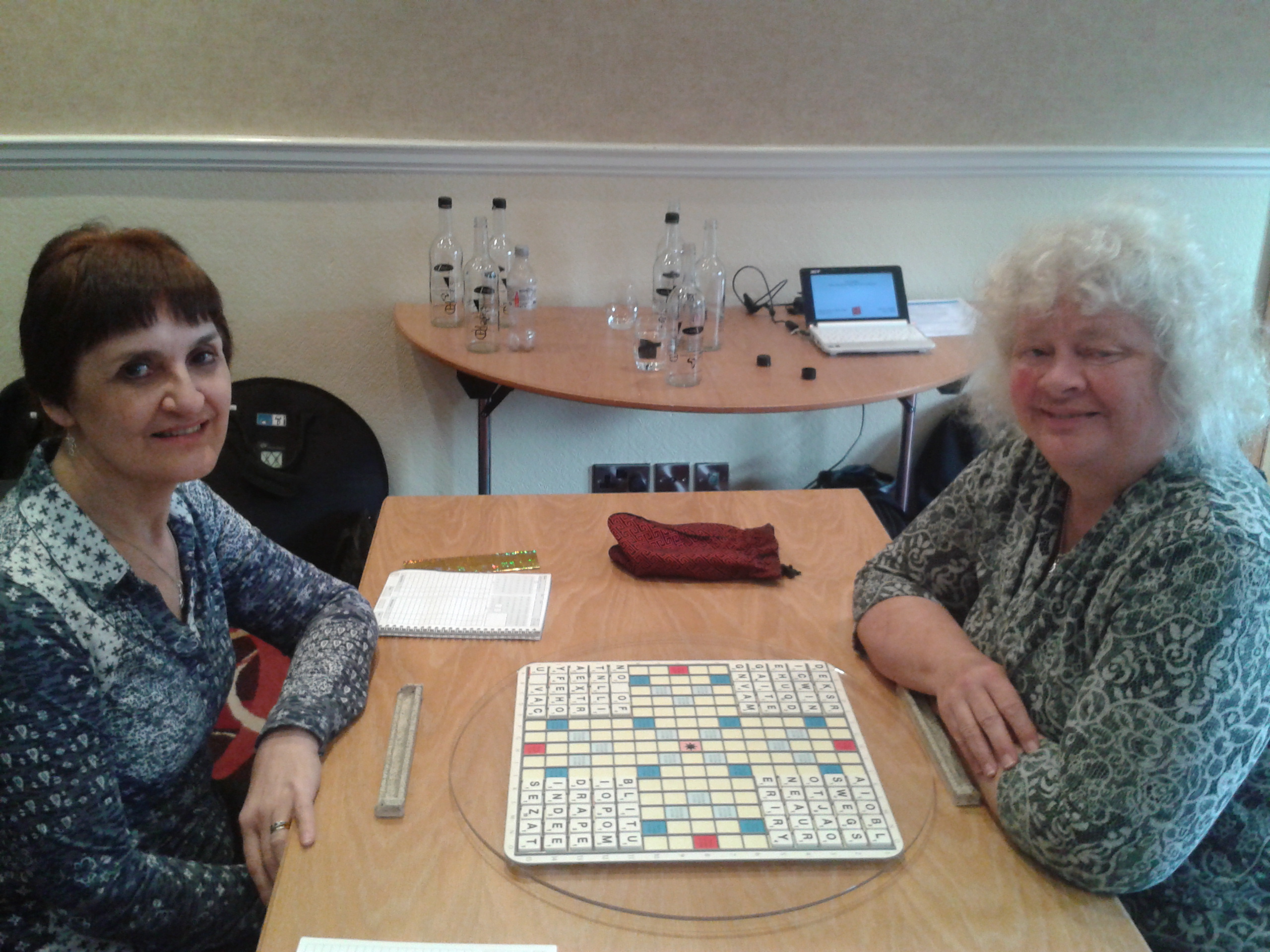 Wanda and Helen prepare for battle in Round 4 of the National Scrabble Championships 2019
In the Plate competition (for those players that hadn't qualified for the NSC Final), Graham finished fourth, again in a tough division. Had he won his last game (instead of a 250 point loss), he would have finished second.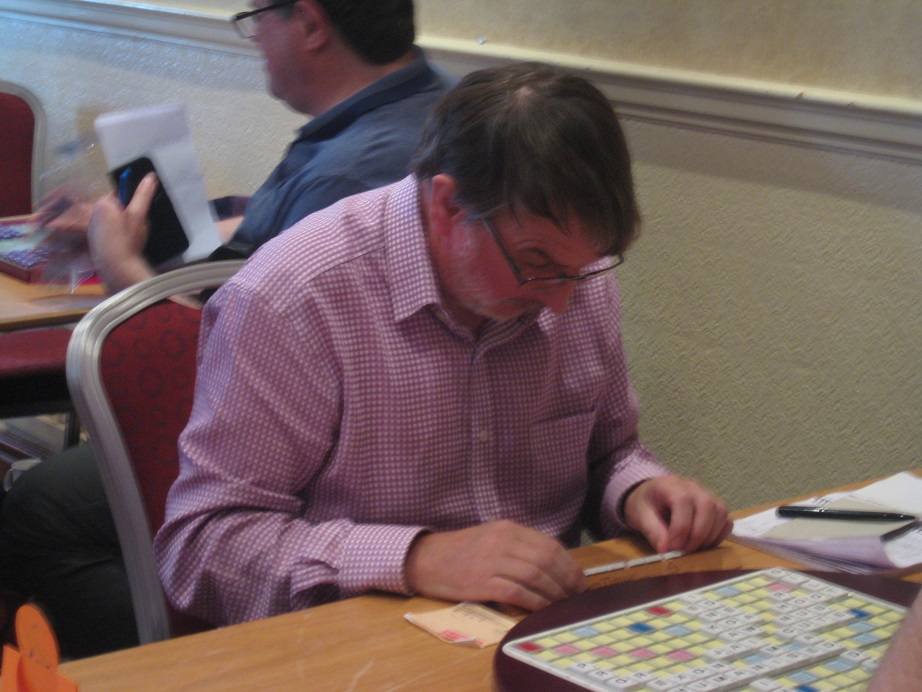 Graham thinking hard near the end of a game 
A thoroughly enjoyable weekend even though the results didn't quite go East Berks players way.