On Sunday 8th March, 8 members of the East Berks Club travelled to Swindon to take part in the spring tournament, held in the bright and spacious head office of the Nationwide Building Society.
Three of the eight played in Division A.  Richard Spencer did best, finishing fifth with five wins from seven games, winning the ratings prize (with a performance of 32 points above his start rating) and also qualified for the finals of the National Scrabble Championship which will be held in Bristol in early October.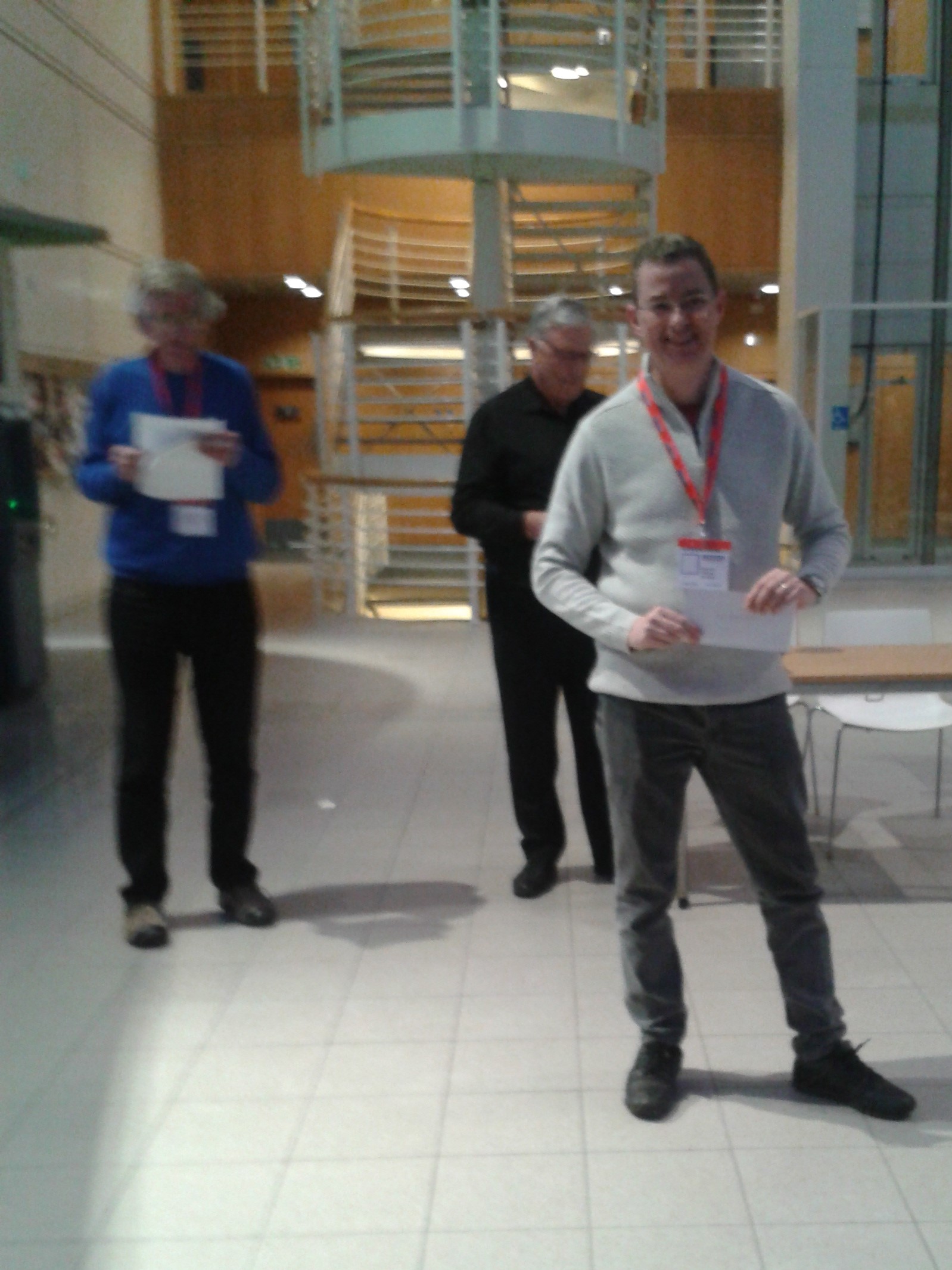 The remaining five all played in Division B.  Hepzi Rodrigues finished second, with six wins from seven games (she often plays well at this tournament!), and she, too, qualifies for the finals of the NSC.   It was also the first ever tournament for newish club member Joy Wade.  Division B was a tough division for a first tournament, and Joy finished in a creditable 14th place.